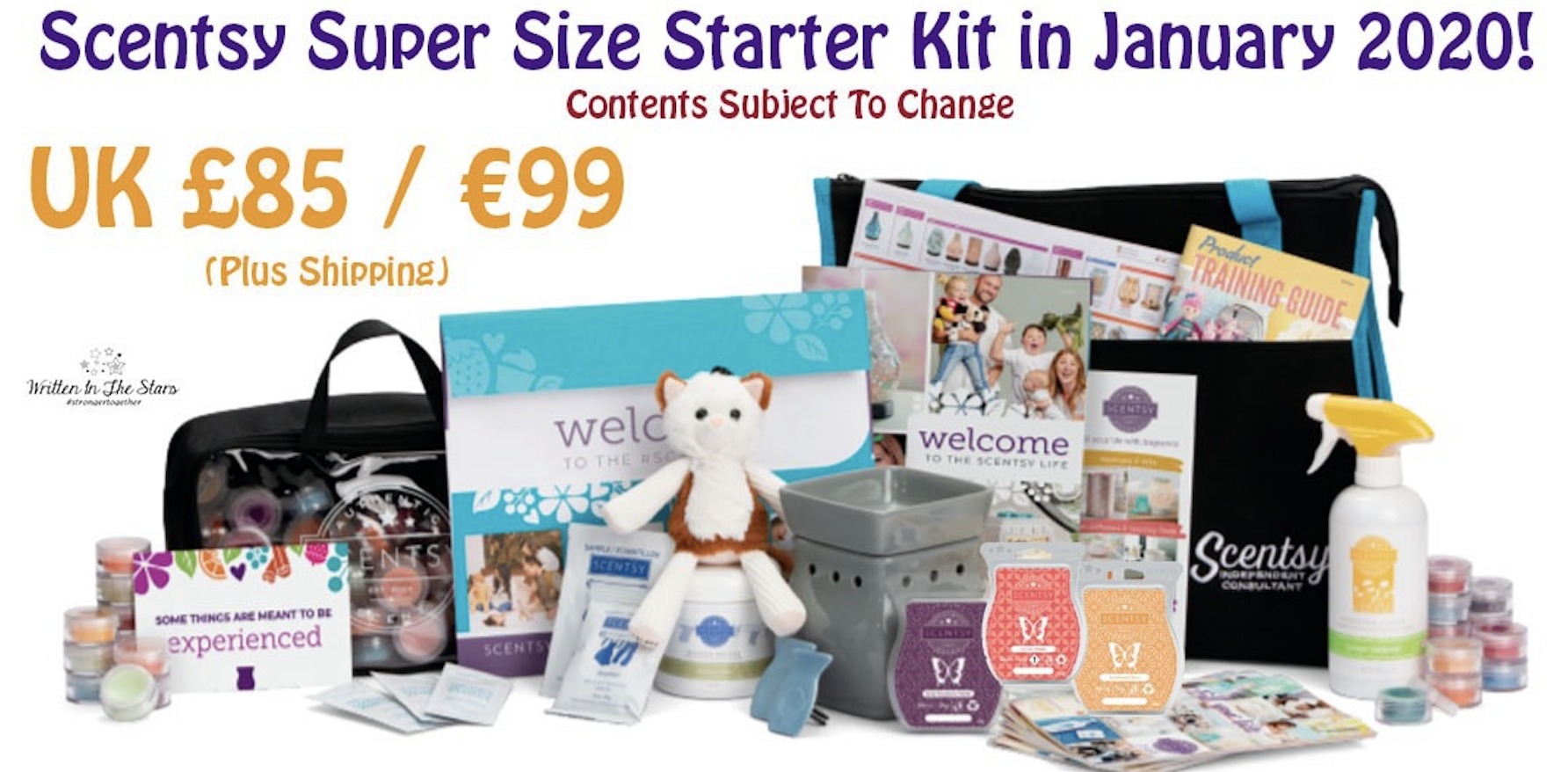 08/01/2020
Precious Scents
New year…New opportunity! Join Scentsy in 2020
Start your Scentsy journey in 2020 with a new BUMPER Joining Kit
The festive period may be over but when you join Scentsy this January, this box of goodies will arrive and it will feel like Christmas all over again. The difference being this gift keeps giving!
When you join Scentsy in 2020, you will receive the new Bumper Joining Box. Heavily subsidised by Scentsy, the package provides you with products, testers and tools to help you launch your own Scentsy business.
Join Scentsy for great support and amazing benefits
There are many ways to run your Scentsy business. Whether you are looking for a hobby to keep friend's homes smelling sweet or a business to allow you to work from home, both are entirely possible. Maybe you're thinking big and want a business you can grow and expand both nationally and internationally. There are no limits except those that you impose. Scentsy offers support and training to help you expand your business, including fast track business programmes. There are also awards to be won and incredible incentive trips to take you to amazing locations – all expenses paid!  Whatever you choose from Scentsy there are support programmes for you.
Diverse Clientele
Scentsy's clientele is diverse due to the greener, cleaner and safer options now on offer. So, from hotels to houses, beauticians to bars, nurseries, bathroom showrooms, dog groomers and everything in between – everyone will want to use your Scentsy products.
NEW! Bumper Joining Kit
This box is not only full of products, but it's also full of possibilities and opportunities! Just look at the goodies this month, including additional catalogues and scent testers to see you through the Summer season all the way to the end of July! Join now and enjoy new horizons in 2020.
Income disclosure statement