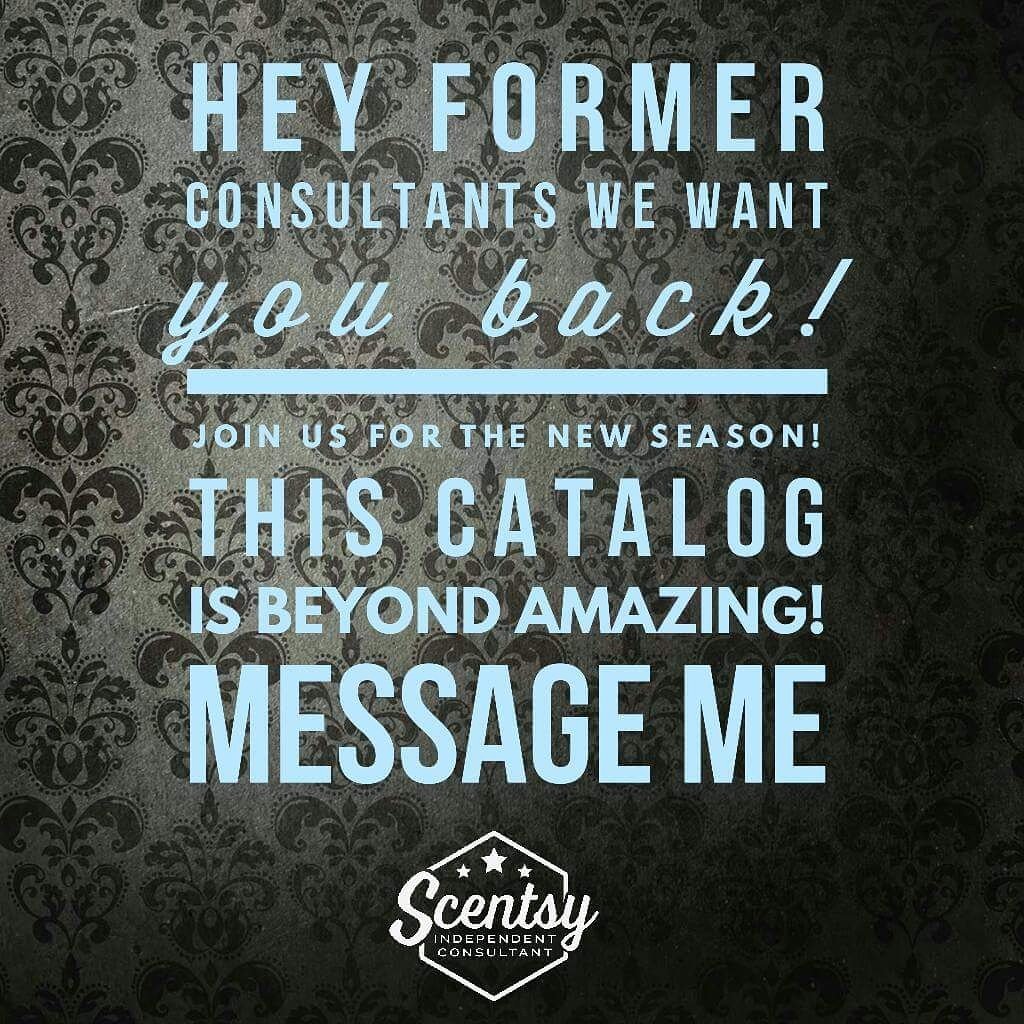 10/09/2018
Precious Scents UK
Come back for FREE!
Have you been a Scentsy Consultant in the past? Want to come back for free?
Well you couldn't pick a better time, with our new exciting catalogue and new Scentsy and Disney partnership .
I'd love to help you return for free and support you getting started again.
It's always a bummer when a Consultant leaves Scentsy. So, we're making it more convenient for eligible former Consultants to come back!
Starting 19 June 2018, all eligible Consultants can reinstate their Scentsy accounts through Workstation Lite — a portal that shows your order history, earnings information and account status, including the date you're eligible to reinstate.
All you have to do is click "Yes, reinstate my account!" to get started on the self-serve reinstatement process, instead of emailing Account Services.
So if you remember your consultant ID (maybe search old emails) you can do it this way.
If you can't remember your ID, then simply Email Scentsy on email accountservices@scentsy.com and request for your account to be reinstated. Please give them as much detail as you can – your name, address (and previous address if you have moved since your account was closed, so they can help identify your ID). Then just ask to re- join under me, Joanne Davidson Super Star Director.
Need a new kit? Did you know we even give consultants opportunity to get new kit cheaply?
We've received Consultant feedback that it would be helpful to have the most recent tools to get you back in business, no matter how long you've been away. So, we're offering a Reinstatement Kit for newly reinstated Consultants to purchase.
The Reinstatement Kit is a tools-based kit that includes all the essentials you need to run your business. The Reinstatement Kit is £50/€59. A bargain!
REINSTATEMENT KIT £50 / €59 🐞

Pinhole Paisley Warmer RRP £42

Shimmer Scentsy Bar RRP £7.25

Amazon Rain Washer Whiffs (16 oz. / 453 g) RRP £14.50

Autumn/Winter '18 Fragrance Testers (full set) £43

New Consultant Guide

Autumn/Winter '18 Catalogues (1 pack of 25)

Customer Order Forms (1 pack of 100)

Product Lists (1 pad of 50)

Product Training Guide

Host/Join Brochures (1 pack of 25)

3-Pin Cord

*Please note: Actual contents may be subject to change without notice
It's an amazing opportunity to come back for this incredible Christmas season. I'd love to welcome you and support you on your journey!
Come back for free – with the option of cheap kit available the month you join! If you still have your kit then you're good to go right away!
Either way, don't hesitate to message me for a chat. I'm always here to help.